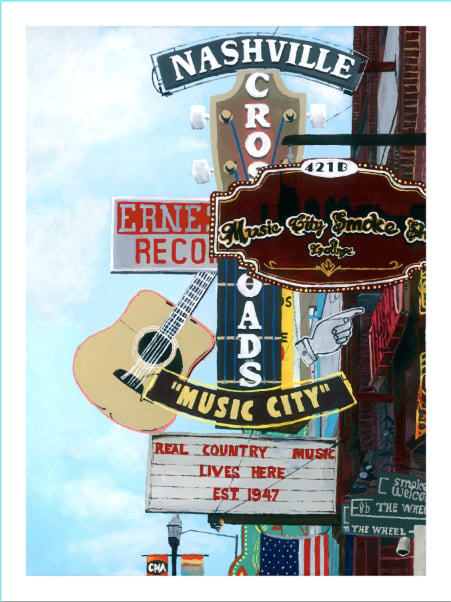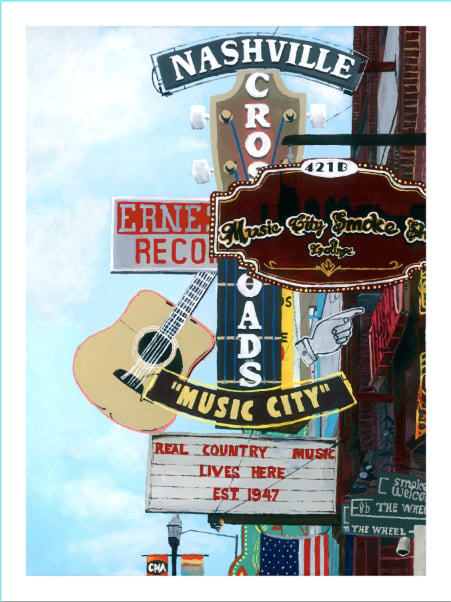 Broadway in Nashville (3rd edition)
$37.00
It's back!
Originally painted in 2012, the long sold-out "Broadway in Nashville" is back for it's third round of 18x24" prints.
Similar to the first round, this is an edition of 50 on high-quality paper, signed and numbered. There's about a 1" white border for framing.
Thanks for your patience with getting these reprinted, and -- as always -- hope you enjoy!
Edition I of 50 -- Sold out
Edition II of 100 -- Sold out
Edition III of 50 -- *AVAILABLE NOW*
*Free Shipping*