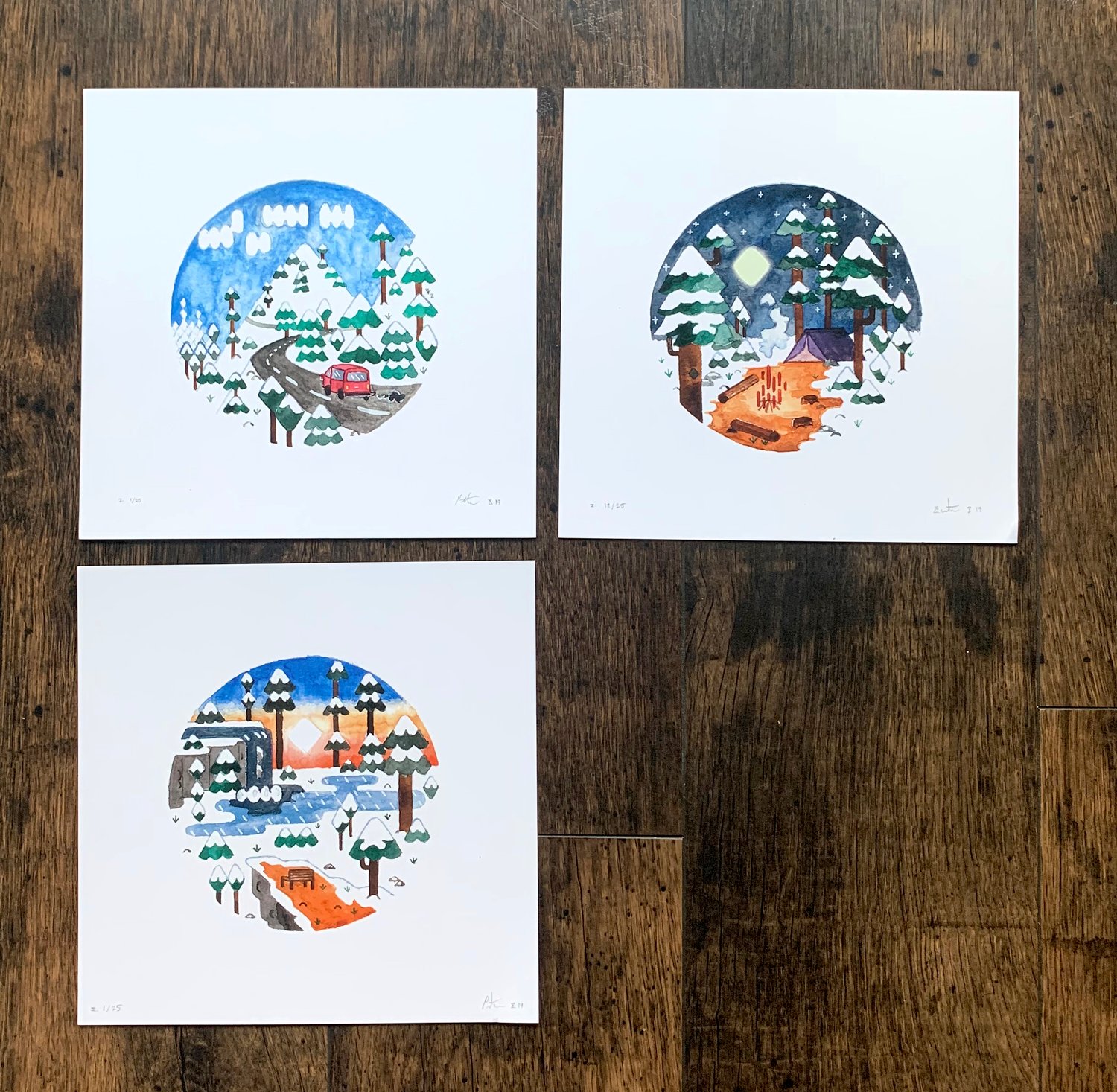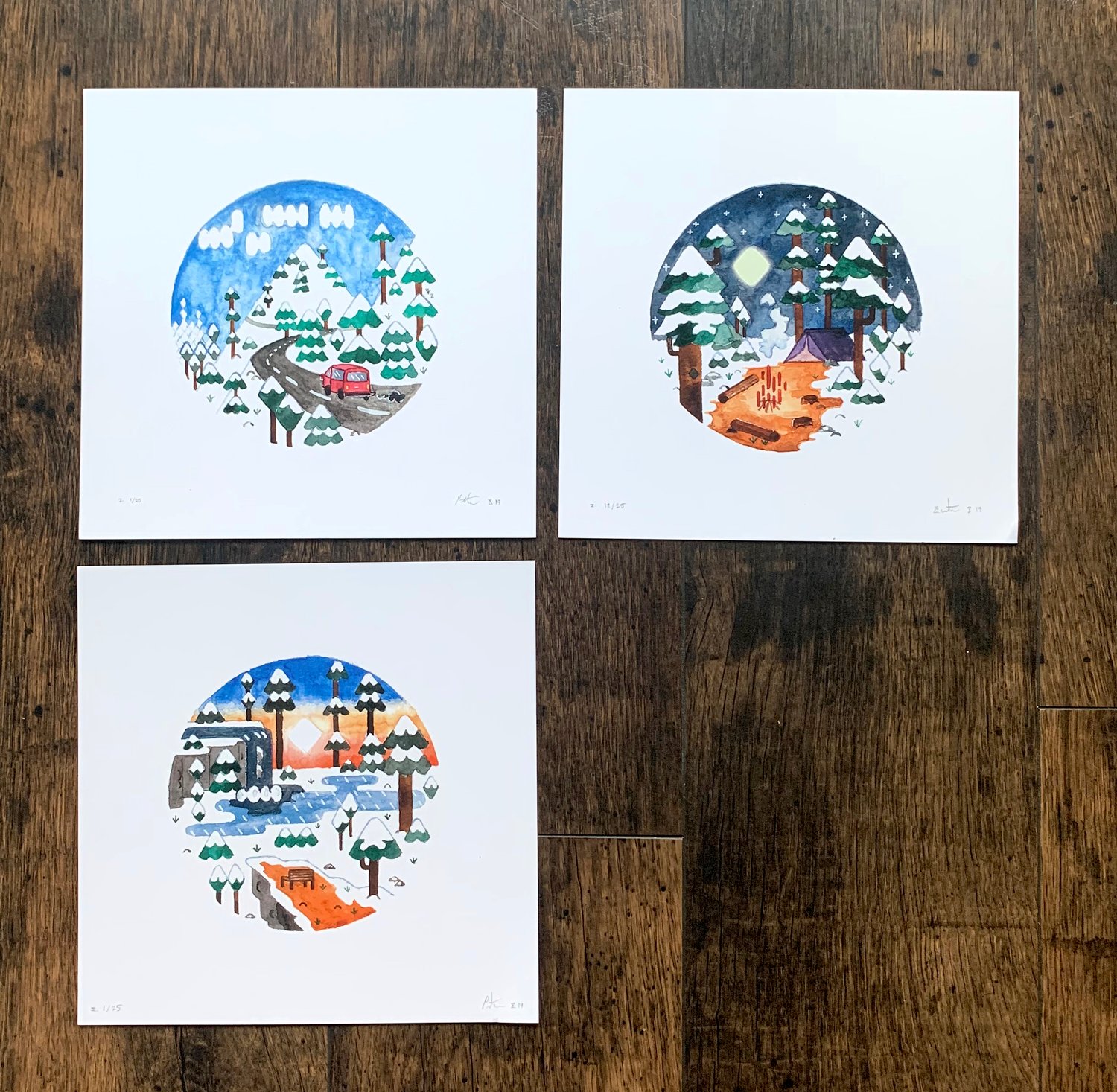 *Combo Pack* -- Winter Camping Series
$24.00
Three 8x8" first edition limited prints of 25 on #100 lb paper. Signed and numbered.
Day, dusk, and night.
Bring a little warmth in the winter to your home to bring you back or keep you looking forward to the next time you have the opportunity to go for a drive through a snowy forest, sit and watch the sun set over a partially frozen pond, or keep warm by a fire.
*Free Shipping*
Enjoy --