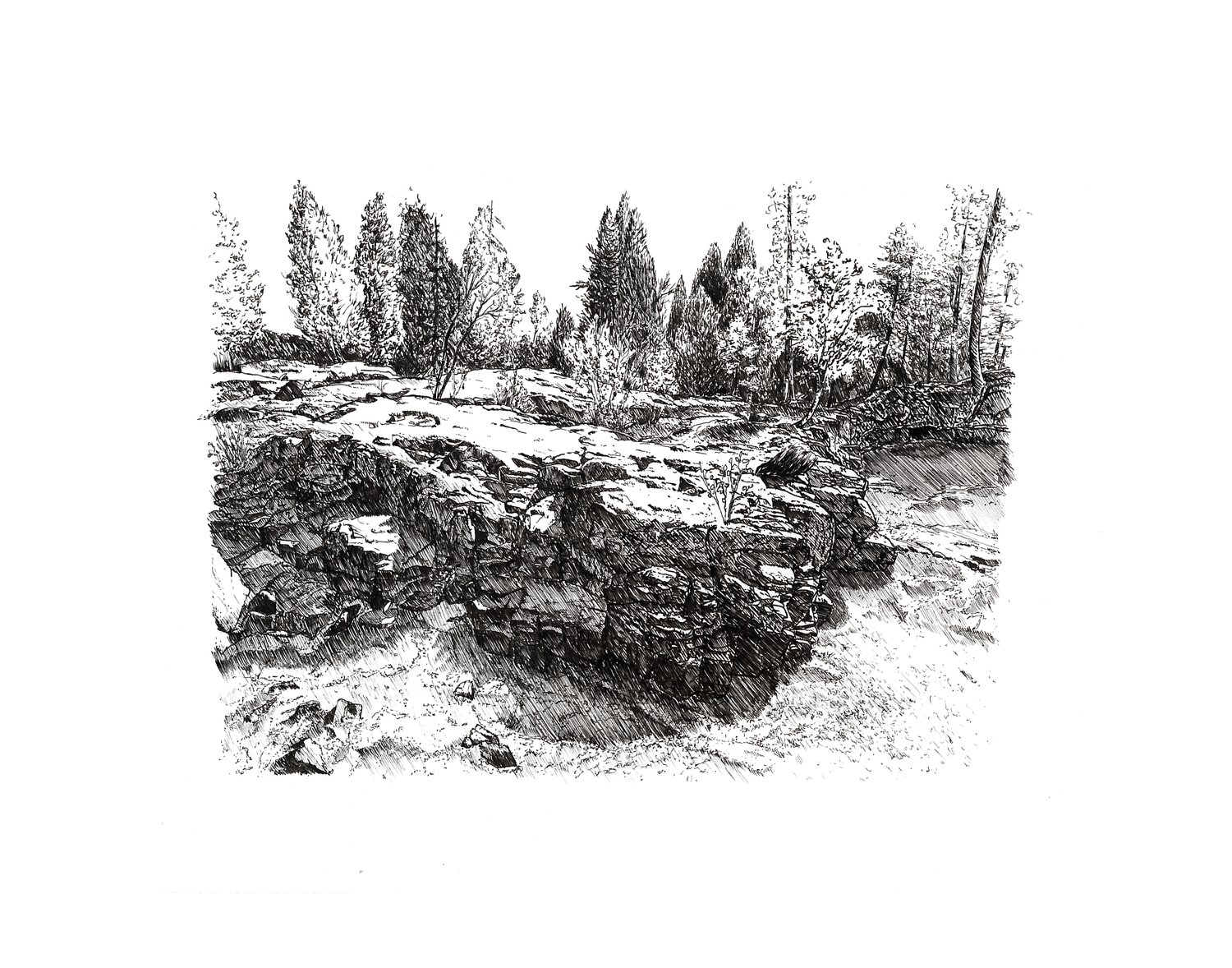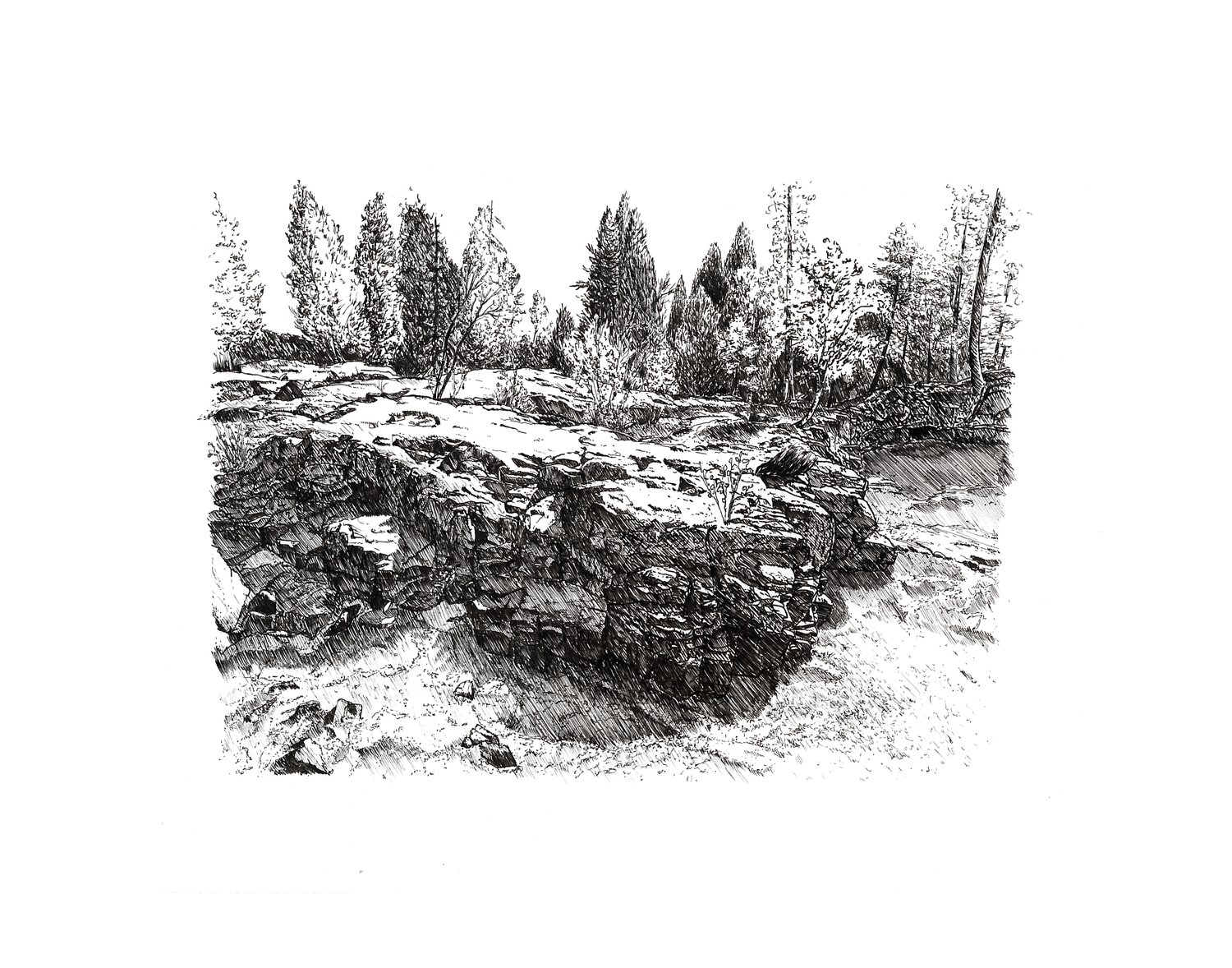 Shape
$18.00
11x14" ink drawing, 2019.
First edition of 25 prints on high-quality 100# paper, hand-numbered and signed.
*Free shipping!*
—-
There's something about staring at a rocky earth chiseled into new shapes by a slow, but never-ending current. Especially for those of us who tend to overthink our own growth and change.
—-
This particular view is from Gooseberry Falls in Duluth, MN, but thankful there are cliffs just like these all over the place, usually just a drive and a hike away, at least here in Tennessee. Hope you enjoy!